Hooray, it's 2023! There were so many beautiful events and big changes for us in 2022, including our rebrand from Chicago Vintage Weddings to Cygnet Events and Design. As 2023 begins, we are looking forward to a new wedding season full of fulfilling client and vendor collaborations. There are some new wedding trends on the horizon that have us excitedly telling our couples about the possibilities!
As the 2022 wedding season slowed down, we took the opportunity to look ahead and spend a little time with some of our favorite vendors by doing a photo shoot. Photo shoots, also called styled shoots, are something we haven't done in years, simply because we already experience so much beauty that comes from our real weddings. However, some rising design trends–largely made up of reimagined design standards from the past–made us rethink this approach, as we want to encourage our couples to push the envelope and embrace risks.
Not to mention, collaborating with some of our favorite vendors in the industry for a fun day of shooting at a private home is something we couldn't pass up! Ed and Aileen Photography, Atmosphere Events Group and Ink Love and Paper exceeded all expectations, as always. Our sister company Arcana Vintage Rentals provided the rentals, and some design touches came from the home itself.
Perhaps we shouldn't call these new design directions trends so much as directions. It's not about following the pack, it's about embracing one's own style and breaking free of the "shoulds" out there…
TREND 1 – RETURN TO COLOR
Color isn't something to fear! While we love neutrals, ivory and greenery, we are equally passionate about bold tones and color play. Many of our couples have gone with a colorful palette in recent years and we are excited to continue exploring the possibilities of color creativity. Color blocking and transitioning the palette throughout the course of the event are particularly exciting to us.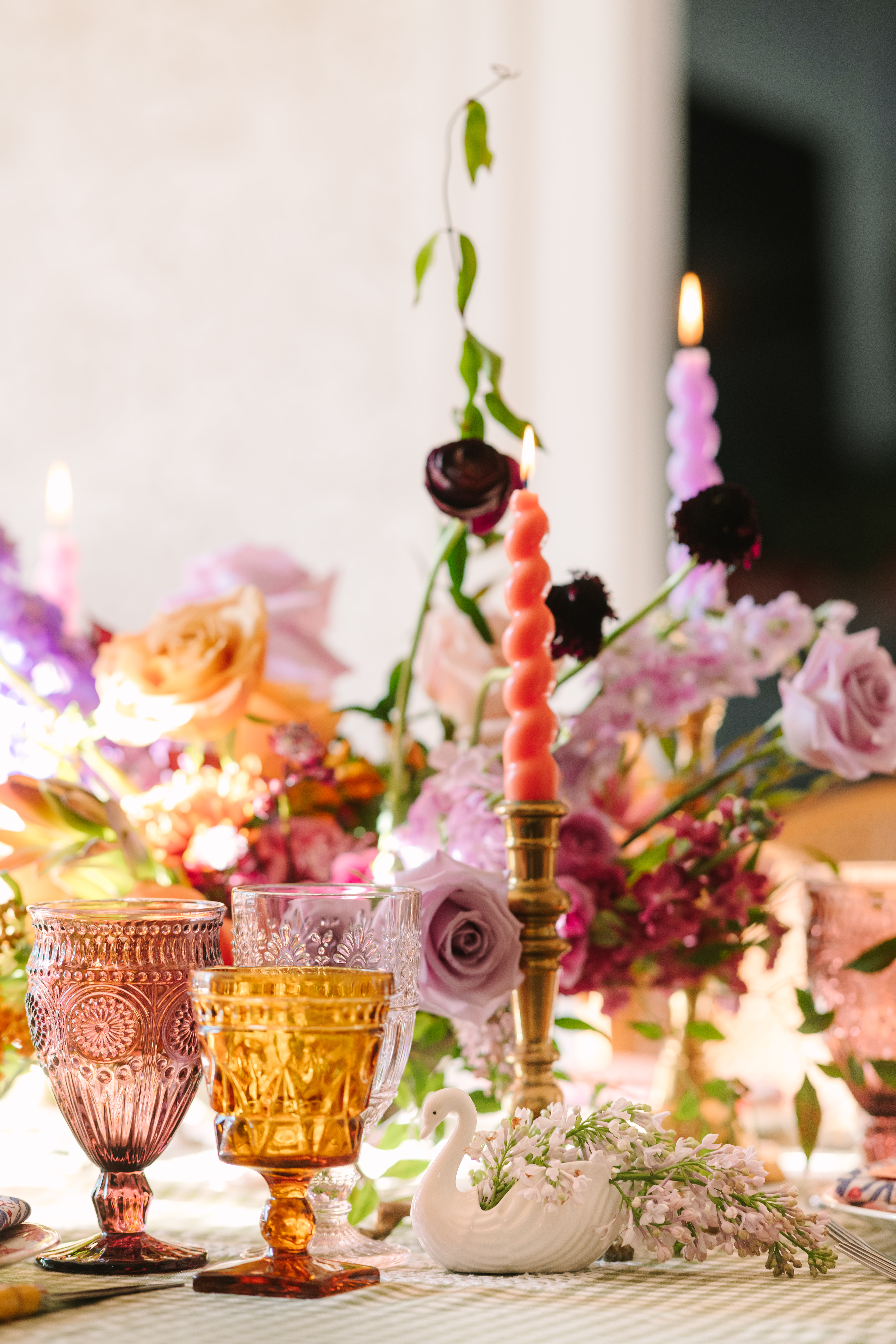 TREND 2 – MAXIMALISM
More is more! Minimalism absolutely still has its place, but more couples are going for a less pared-down approach. Often, we see this paired with more intimate guests counts so the investment in each individual guest shines through. Think paper goods with all the bells and whistles, tablescapes loaded with decorative touches, statement ceremonies and more. 
TREND 3 – PATTERN ON PATTERN
This trend is related to the above two, and it's one of our favorites! Pattern is great in general, and its value goes through the roof when used in creative ways. Nothing oozes confidence like mixing patterns. It's not so much power clashing, it's setting an absolutely unique tone for an event. Pattern play can be even more fun when a particular pattern or type of pattern is used throughout, such as in paper goods, linens and personal accessories, but there really are no rules here.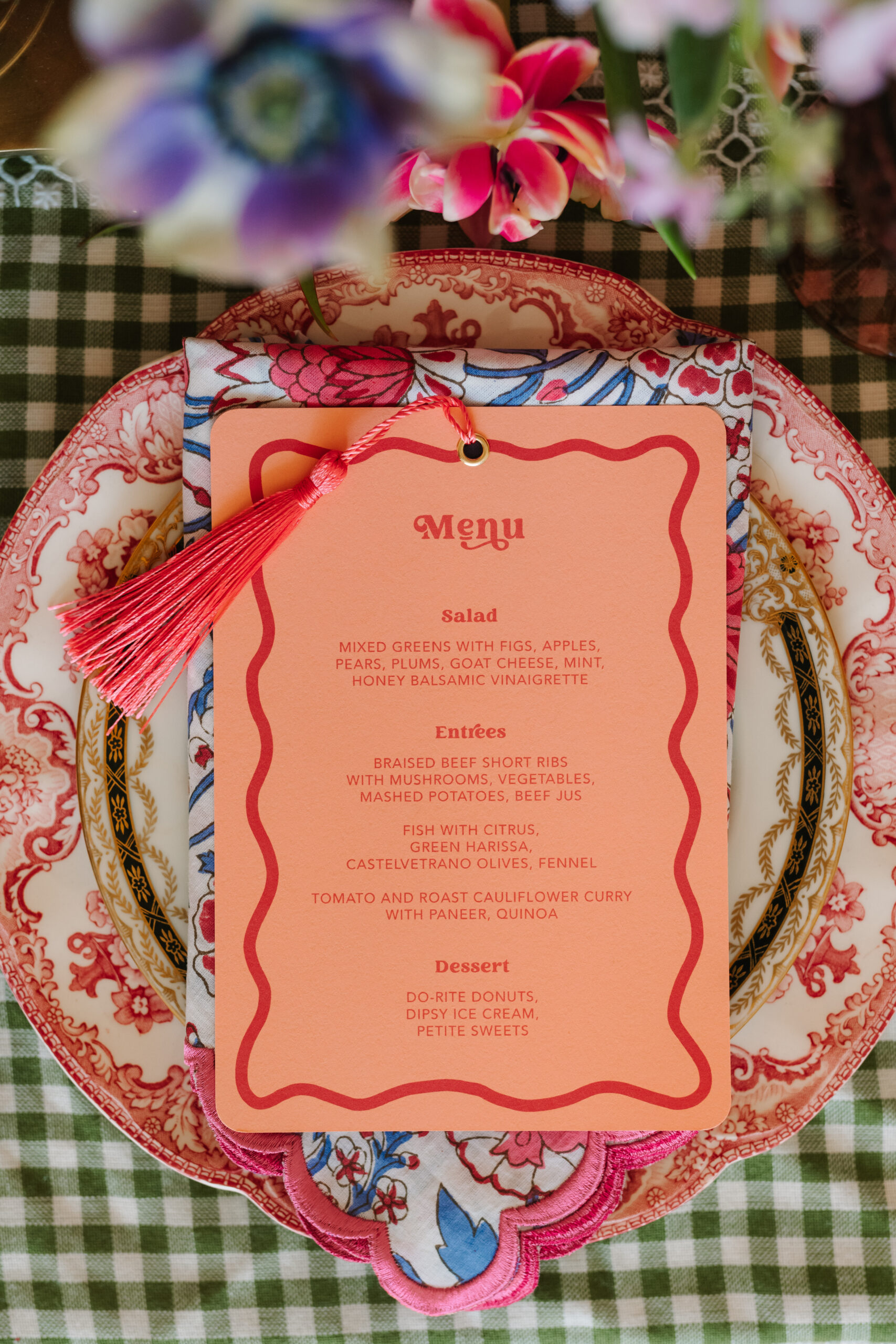 TREND 4 – INTIMATE EVENTS
Contrary to what you might think, this doesn't exclusively mean events with low guest counts. It certainly can be part of smaller events, but intimate events, to us, means embracing the elements that will enhance the guest experience and prioritizing any part of the wedding–whether design-related or experiential–that helps each guest to feel that they have been personally considered by the couple. For example, rather than mass-produced favors and difficult transportation itineraries, consider handmade elements, handwritten notes, and timelines that make guests' days flow smoothly. Events hosted in private homes evoke an intimate feel, of course, and even an event with a larger guest count can feel intimate when the couple makes each guest feel special by truly considering their needs and programming a warm, inviting experience. Think quality over quantity in all ways.
TREND 5 – TRADITIONAL KIDS
 Honoring different generations is an important part of so many weddings. We love seeing children incorporated in weddings, even when, as so often happens, they aren't 100% on board for their aisle walk or portraits; it just makes everything cuter and creates memories! While in recent years we have seen a trend focused on updated flower girl and ring bearer looks that are modern and trendy, more than anything we have appreciated seeing this turned on its head by dressing children in traditional attire that is evocative of past generations. Vintage looks and classic standards like this outfit from Feltman Brothers are just what 2023 ordered.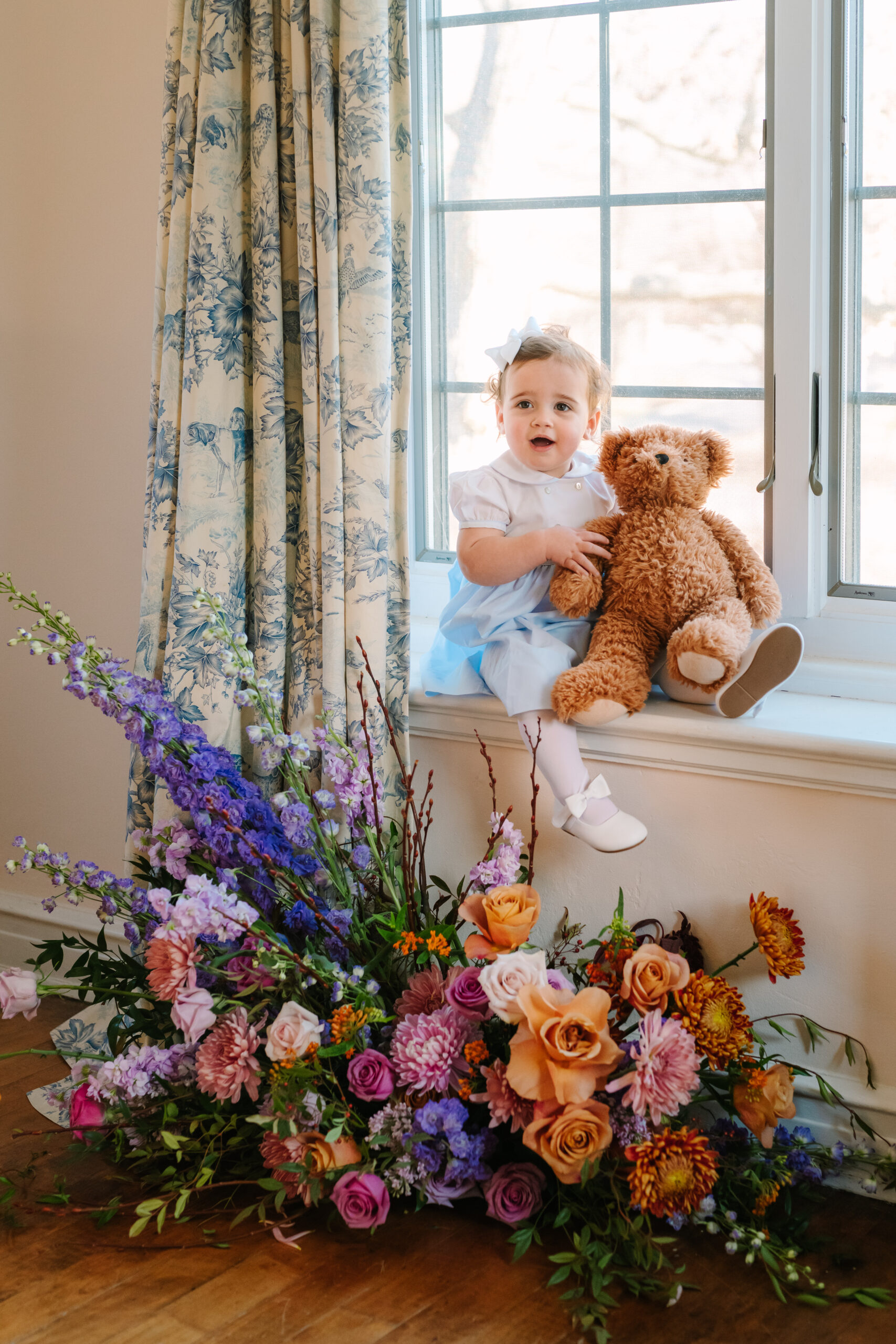 TREND 6 – STATEMENT INSTALLATIONS
Anyone who has been paying attention these last few years has seen this one shine through in our work. Gorgeous centerpieces absolutely have their place, but they often don't compare to showstopper installed elements such as outsized ceremony arches and overhead elements. These pieces can be enjoyed by everyone, are visually impactful in photos, and often make a great photo backdrop for guests. Even if an installation isn't completely over-the-top, it is a fun and unique way to highlight the venue, and can often be repurposed throughout the evening.
TREND 7 – GRANDMILLENNIAL CHIC
Maybe this is just us, but grandmillennial chic–an updated take on traditional design–has been a staple of interior design trends for years now and we are excited to see it make its way into weddings. Think Chinoisierie, chintz, ruffles, scallops, and anything that screams "grandma's house," if grandma used to be a globetrotting Vogue editor. Scallops are one of the design trends we're seeing the most for 2023 as more stationers embrace these details, vintage-style umbrellas come into play, and scalloped and monogrammed linens become easier to source. Whether your grandmillennial style is more English country house or sixties Palm Beach, there is something for everyone here.